Volvo XXL
3 February 2021
Volvo XXL cab
Bigger is better. And that's especially true when it comes to the interior cab space. Who wouldn't want a 213 x 106 cm bed to lie down on while away from home for a week? With the Volvo FH XXL cab, you can have just that. On this version, the rear wall is no less than 25 cm farther back, equivalent to an additional 600 litres of additional capacity.
The large bed is also adjustable; the headboard can be raised and locked in multiple positions, just like a luxury bed at home, for a comfortable rest after a long journey.
The cab originates in Australia, where drivers of road trains need extra interior space for long journeys. These cabs are: 'Proudly Australian Made'!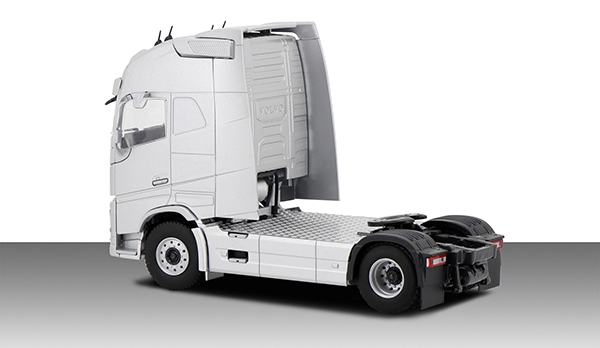 Model
We're pleased to be able to show you photographs of the newly developed cab. The moulds are ready and we can already announce the first two Premium Line orders. Both are exact replicas of the demo vehicles from Volvo.
The European version is tag-axle version. Fitted with shiny Alcoa rims and characteristic yellow/green XXL demo striping, it is clearly not an everyday 'top-of-the-line' tractor unit.
04-2118 Premium Line
Volvo FH XXL 6X2 Demonstrator (Europe)
€ 96,00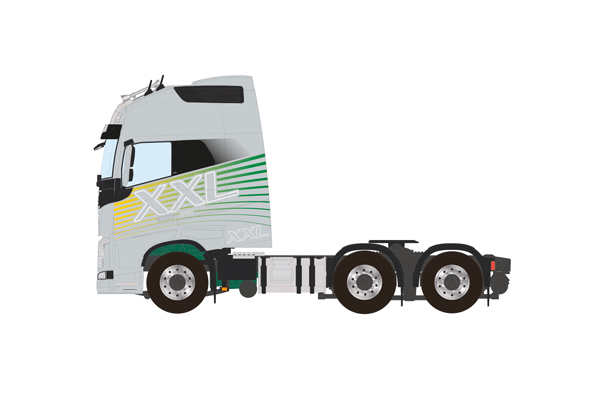 04-2119 Premium Line
Volvo FH16 XXL 6X4 Demonstrator (Australia)
€ 128,00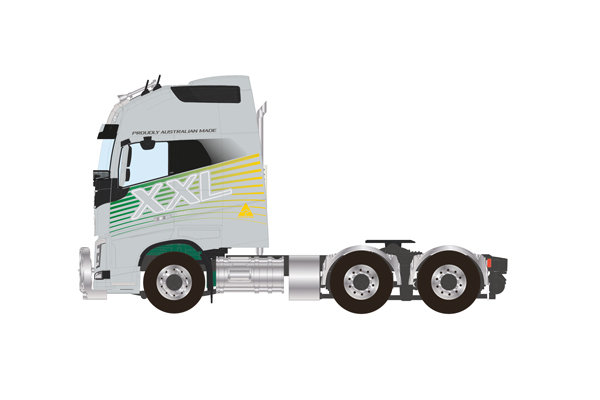 The Australian 6x4 is also equipped with a Roobar, recommended for Australia, which we have newly developed in true chrome metal and photo-etched parts. The rounded chrome fenders over the rear axles and exhaust are a typical specification for down under.
One funny detail is that the colours of the striping are reversed on the European models when compared to the Australian model, both in real life and to scale. After all, we are, quite literally, opposites, amusingly reflected in the Volvo Trucks design.
Both Premium Line models are available to order now.
Pedersen Transport AS
Volvo FH04 XXL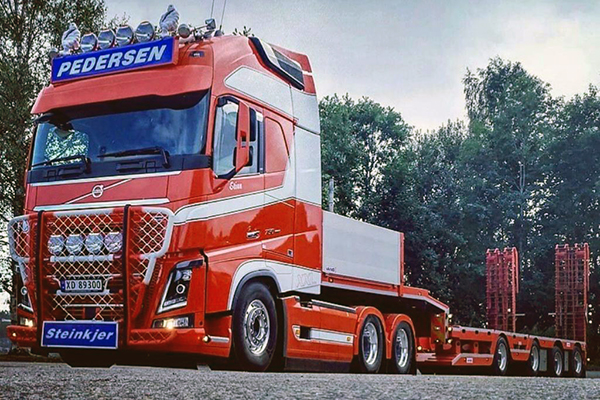 Transportservice Skien
Volvo FH04 XXL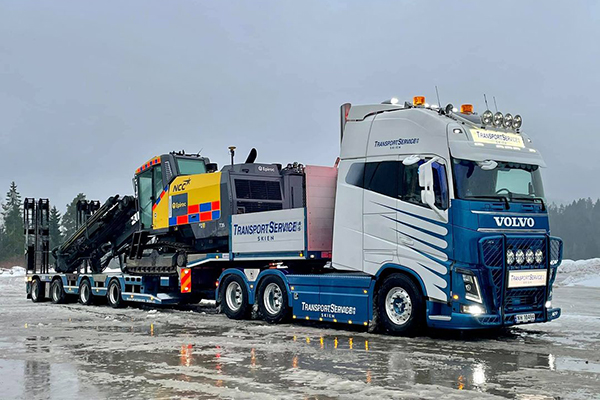 « Back to the overview