Volvo FH05
4 February 2021
Volvo new fifth FH and FH16 generation
We are proud to be able to announce the fifth generation of the new FH and FH16 trucks from Volvo, available in scale 1:50. This is the first time that the current generation of cabs has been entirely overhauled. The exterior of the fifth FH and FH16 is a refined evolution of the predecessor model, incorporating a new eye-catching grill section, on the FH16 in particular, bumper, and new lighting.
Where the exterior has evolved, the interior has undergone a more revolutionary redesign. A digital dashboard, three equipment levels, and up-to-date technology make it immediately clear that you are stepping into a next-generation truck.

Model
This project has been in development for some time behind the scenes at WSI Models. And now that Volvo is poised to deliver the new FH trucks to its customers, we are pleased to be able to do exactly the same, and with great enthusiasm.
What have we got in store? Both the FH and FH16 versions, of course, in sleeping compartment, Globetrotter, and Globetrotter XL models. Plus, the XXL cab adds a fourth version to the range. But we've gone a step farther, with the the more rugged 'Heavy Duty Bumper', which has been incorporated in the project. New side skirts for all tractor combinations and completely new spoiler sets for the Globetrotter and Globetrotter XL show that the model too reflects an entirely new product.
Entirely new are the 'green' LNG versions with specific tanks, another opportunity for Volvo to showcase its pioneering role in reducing emissions values.
You can, of course, get all axle configurations from us - it doesn't matter whether we need to create a tractor or rigid truck chassis, irrespective of the wheelbase.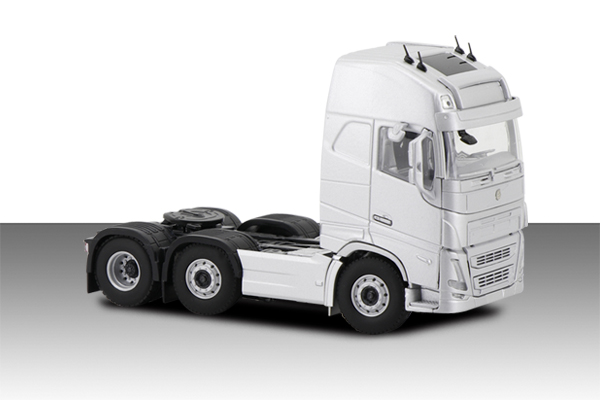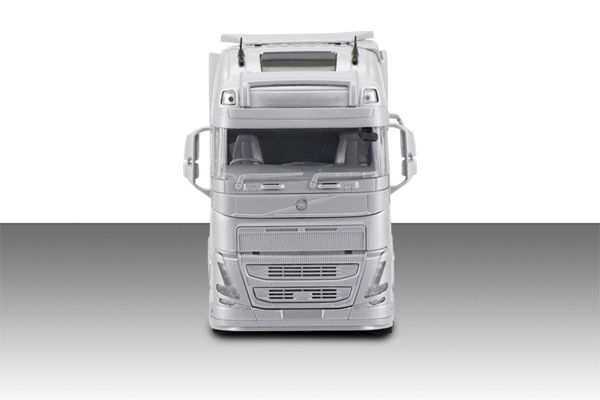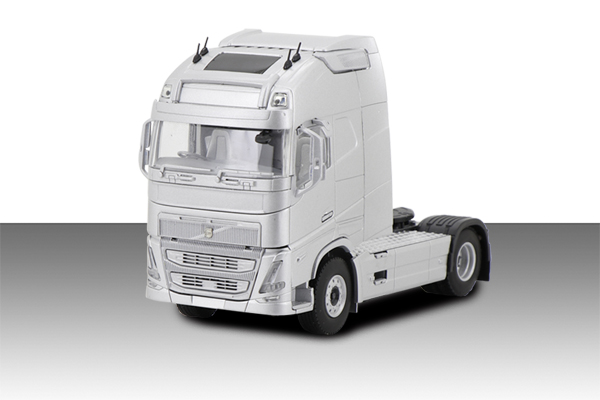 Coming soon…
The first Premium Line models will be available soon. And when you see the new generation of Volvos hit the road, you'll see the 1:50 models coming off the line as well. Keep a close eye on our announcements!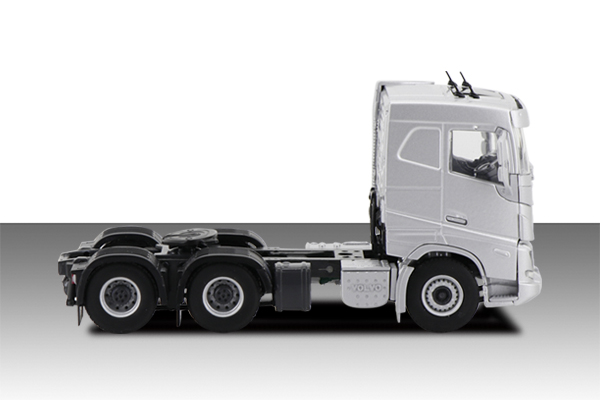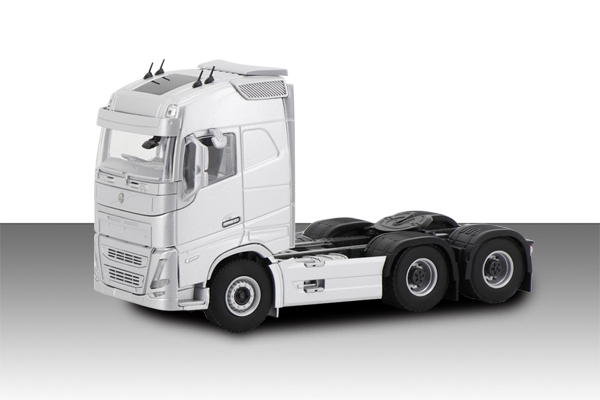 « Back to the overview