Virtual Toyfair Epilogue
6 February 2021
Virtual Toy Fair epilogue
We have come to the end of our Virtual Toy Fair Week. We hope you enjoyed it just as much as we did. And thank you for all the enthusiastic responses we received! It's fantastic to see so much positive feedback on our Facebook, Instagram, LinkedIn, Twitter, and other channels. We also very much appreciate and are greatly motivated by the tips we received on which truck models to make for you. Thank you very much! We will certainly put your information to good use.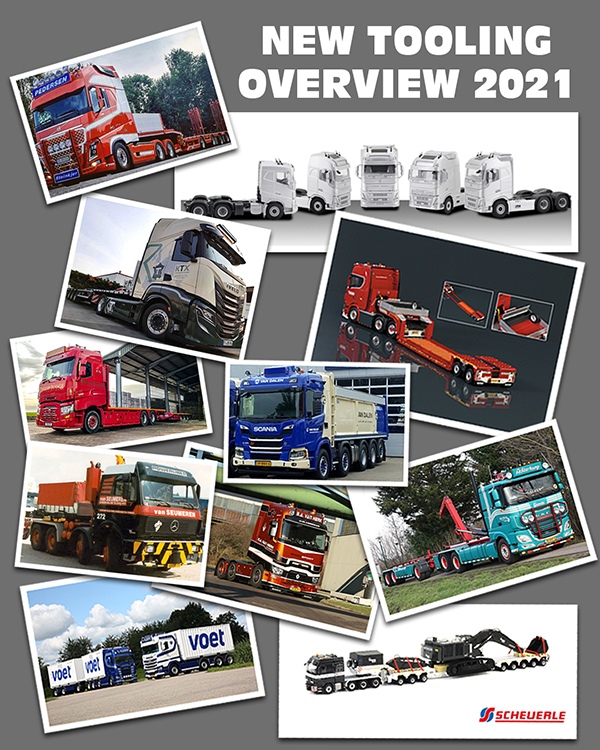 Focus op trucks en trailers
As you have noticed, we decided to share with you our recent truck, trailer, and body-related developments over the past week – simply because we had a lot to tell you. And at WSI Models, trucks are our absolute passion.
Another reason for the focus on this product group is that there will be another Bauma again next year. Once again, fans of construction machines and cranes can look forward to seeing an impressive arsenal of new products at the trade fair. You'll understand, however, that we are not yet able to reveal anything about this at the moment. But fear not: WSI Models is already working on some great projects behind the scenes. And some of them will even appear this year. We know for sure that we'll be able to inspire both crane and construction machine enthusiasts with fantastic-looking models in 2021 as well as 2022!
Keep in touch
We've still got a whole load in store when it comes to new developments. Later this year, we'll be able to inspire you with even more news in all segments. So make sure you stay up to date and keep following us on our media channels.
Stay safe, and let's look forward to a fantastic year of models in 2021!
« Back to the overview