Verbeke Showtruck | WSI NEWSLETTER
14 May 2021
This time, we're shining the spotlight on Transport Verbeke's beautiful Scania S580.
Verbeke was founded in 1969 by Émile and Thérèse Verbeke. Since its founding, the company has been specialized in fruit and food products. Their son, Vincent Verbeke – who got his driver's license in 1992 – took over the company in 2003. In 2004, the company moved to its current address in Essertaux (in the Somme department in France).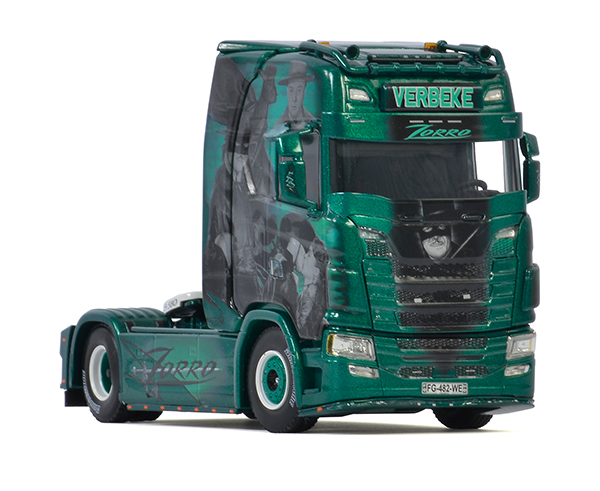 Today, the family company has 18 trucks and 38 employees.
The trucks – mainly Scania – can be recognized by their unique green colour. They can be found transporting goods between the north and northwest part of France (including Paris), with daily transport to Rungis.
Let's highlight this show truck in detail. At the time, this truck was bought new from the Scania dealer in Arsy (Oise department). As we mentioned above, the truck is a Scania S580 Highline. Upon receipt, the truck was prepared in Tedd' System's workshop (in the Drôme department). The truck is equipped with many accessories like headlights, a bumper lip, a custom sun visor, a custom hose rack, a custom rear bumper with twelve inlaid lights, and a smooth wall behind the cabin.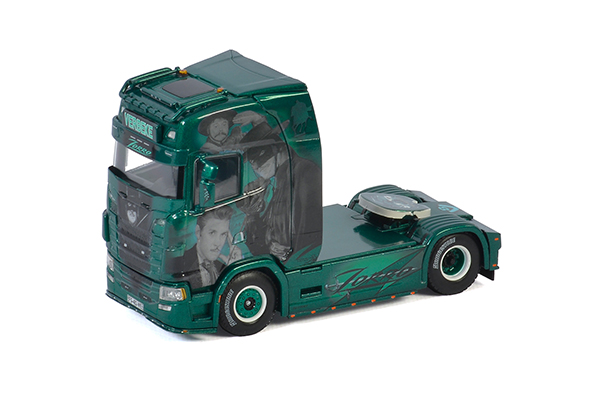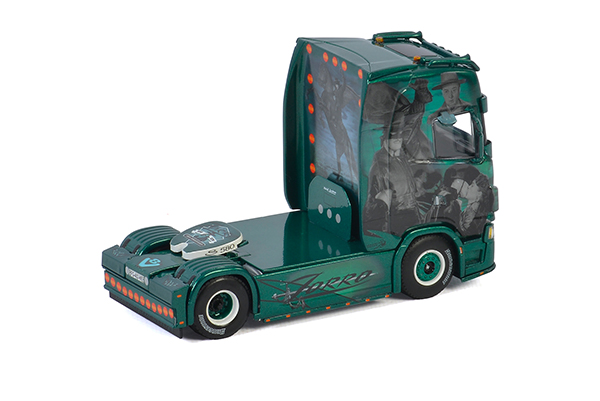 We entrusted Lorent from Atelier Decors Lorent (Uchaud, Gard department) to produce a custom-made paint. After receiving the necessary documents and photos, the talented painter applied the custom paint. The decorations are perfect: the realism is striking, and the black and white decorations add a touch of nostalgia hearkening back to this cult television series – much loved by Vincent and his driver. These details give this truck the legendary touch that Transports Verbeke was looking for. After all, this truck celebrates the company's 50th anniversary, driver Olivier Warin's 50th birthday, and the 50th anniversary of Scania's legendary V8.
The modified interior was made by Olivier and his partner.
The model has all of the exterior details of the real truck like lights, modified mud flap, beautiful custom-made paint, and modified side skirts with the name of the project, etc. It even includes interior details like the Zorro logo above the bed.
If you want to add this fabulous model to your collection, the S580 'ZORRO' will be available next week from your WSI dealer and in the WSI shop. As you might know, this French company will be releasing more models, including this Scania's accompanying trailer. Keep your eye out for this on our newsletters and social media channels!
« Back to the overview