Sneepels
20 March 2020
Sneepels Collection by WSI models
The Scania trucks used by Sneepels Transport create an impressive sight on the Dutch and European roads. In 1990, Ruud and Francisca Sneepels started up their transport company. A number of years later, their son Kevin joined the business.
Over the years, the fleet has grown from a single tractor to the twelve tractors that are now driven every day. The Sneepels family has a huge fondness for the Scania brand. This is clear to see from their fleet as Sneepels Transport only drives Scania trucks! Every single truck has been sprayed and modified to look magnificent. Whereas every new tractor was sprayed a light blue colour in the past, a second house style was introduced a few years ago. This house style is a white tractor with blue striping. These tractors are involved in sea container transport, refrigerated transport, and tautliner activities. Another three tractors are kept in the shed for hobby purposes: a Scania 143 Streamline, a Scania 4-series longline, and a second generation Scania R500. The R500 is still sometimes used by Kevin for urgent trips as it used to be the tractor he drove.
At the start of the year, a new showpiece was added to the Sneepels fleet: a new Scania R520 6x2 leading-rear axle tractor with a normal sleeper cab. This tractor has been modified in an 'old school' style.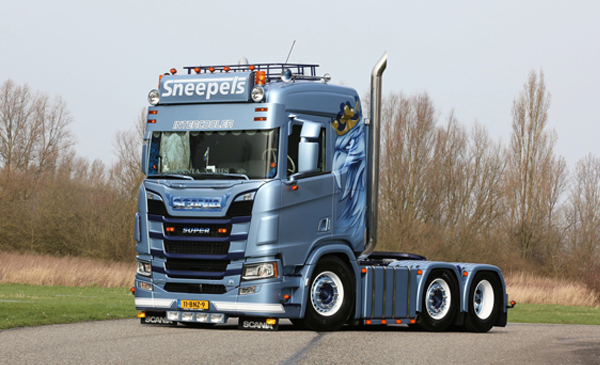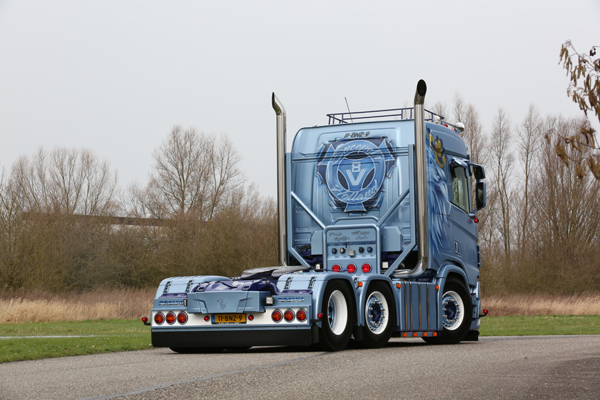 Earlier this week, we announced three Sneepels models in our newsletter. The new Scania R520 will be launched as a loose tractor in our show truck series. As this new Scania tractor is always driven with a container trailer chassis, we will be offering this trailer as a separate model. This is also a good opportunity for collectors to add this trailer to the Sneepels tractor models brought out earlier. The white Scania NGR trailing axle tractor is now available from your WSI dealer.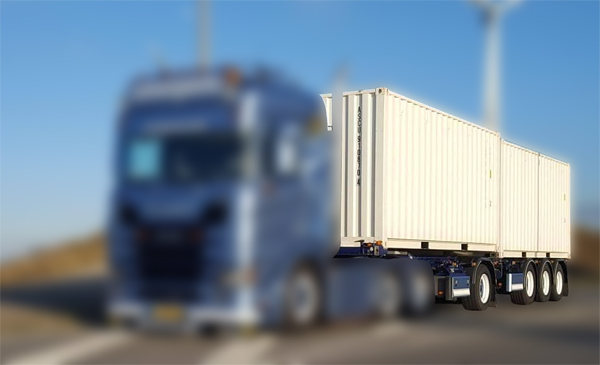 « Back to the overview