Showtruck Verdegaal
6 November 2020
Verdegaal Show Truck
In the summer of 2019, JimVerdegaal took delivery of the new DAF XF530 FTG Super Space Cab. Jim wanted to build a tractor that was recognizable, yet also unique. In collaboration with the Verspui garage, his dream vehicle has become a reality.
The construction of the exterior, such as the light box, additional lighting, smooth side skirts, platform, vertical exhausts, and special rear bumper, was done by Sjaak Kentie Truckspecials. The interior was completely overhauled by the people at Special Interior.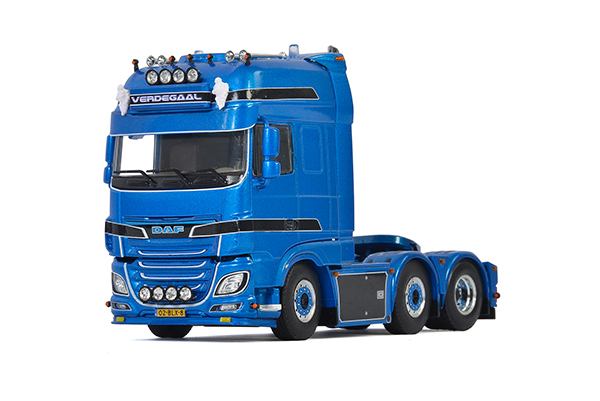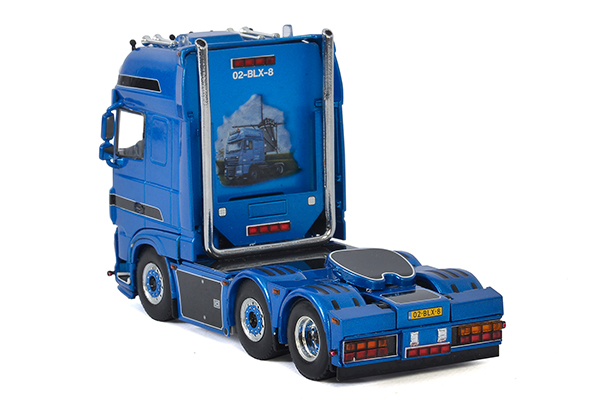 After the modifications were complete, the paint shop Rutges in Montfoort sprayed the entire truck in accordance with a design by RTS Design. Lastly, Peter Evers from Kima Mae created a special painting of Jim's old DAF XF105 on the back of the cab.
Just like the real truck, the WSI model of Jim Verdegaal's DAF is kitted out with all these accessories. Want to include this show truck in your collection? It will be available from your WSI dealer and in the WSI shop as from next week.
« Back to the overview