Scheuerle
6 February 2021
Renewed collaboration with Scheuerle
We are extremely pleased to announce that Scheuerle and WSI Models have renewed their collaboration. We consider it a privilege to be able to bring to market Scheuerle's top-quality modular trailers in scale 1:50.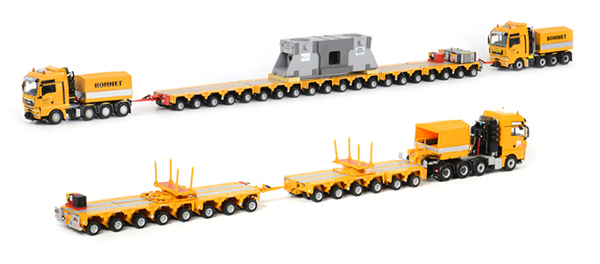 InterCombi
Effective immediately, our entire product range of InterCombi modules is available. For many years, the InterCombi has been a leading modular trailer line that is used around the world by many heavy-duty haulage and exceptional transport companies to deliver the heaviest and oversized loads from A to B in a safe, flexible, and versatile way.
The InterCombi line has almost no limits with regard to combination options, load capacity, and usability.

Model
The number of possibilities offered by WSI's InterCombi module trailer is almost as big as the number of possibilities offered by the 1:1 Scheuerle module trailers. Naturally, we have modules with two to six axles, a neck to ensure that trailers can be combined with articulated tractors and drawbars for trailers in single or double-width configurations are available. And with the low beds, turn tables, and a whole range of other accessories, you can create almost any combination imaginable.
That is still not all! You can also expect modules with axle configurations for use in North America and self-powered modules with PowerBoosters.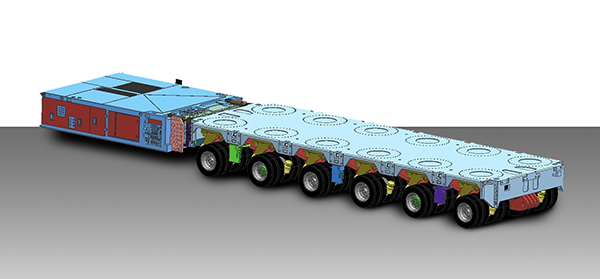 New development
The InterCombi SPE is an entirely new development in the InterCombi programme at WSI. A module with pendulum axles that offers the same manoeuvring possibilities as an SPMT. The pendulum axles can be turned independently in all directions, ensuring that loads can also be transported diagonally, sideways, or while rotating. For this InterCombi SPE module, which has 6 axle lines, a fully new PPU unit has been developed as well, which provides the driven axles with plenty of power. Naturally, the InterCombi SPE can also be linked to the normal InterCombi modules. This is a beautiful addition to the InterCombi programme, and the first models are expected soon.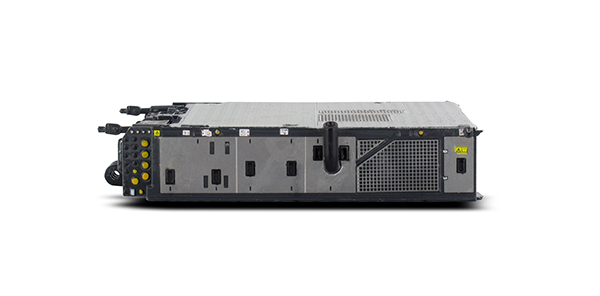 You may be wondering whether we are still planning to increase the already extensive Scheuerle programme with other new developments... Well, you're used to us never standing still. Keep an eye on us!

« Back to the overview