Lars Justesen Transport
9 April 2021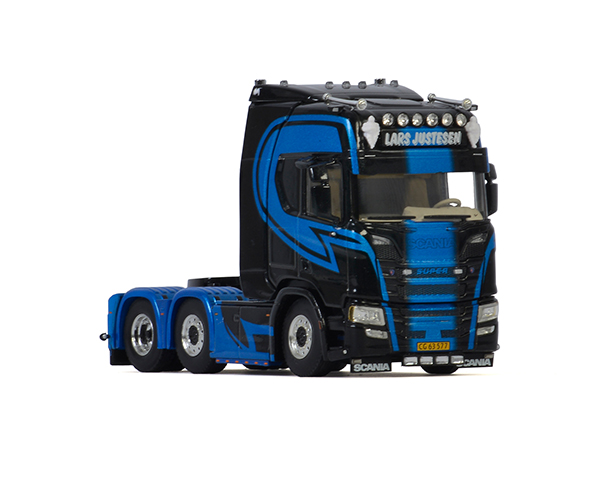 We have added another beautiful model to the show truck line! This time, it is a beautiful Scania from Danish Lars Justesen Transport, shaped like a New Generation R Highline, 6x2 forerunner. Its blue striping makes it a striking sight on the roads in Denmark.
The beautiful construction of this model includes an eye-catching custom hose rack, two upright exhausts, a smooth deck and a nice custom bumper, and we also developed the model as a scale model. The bodywork was created by Scania Hammelev.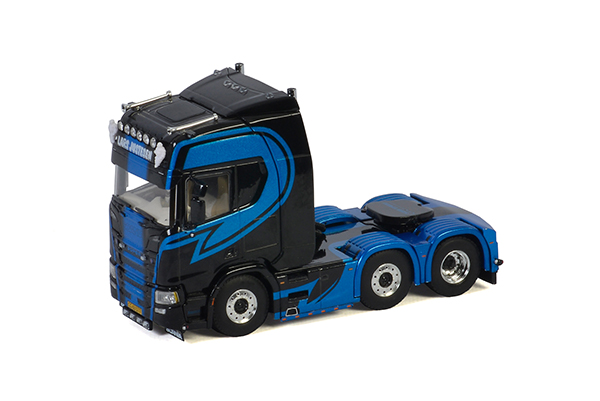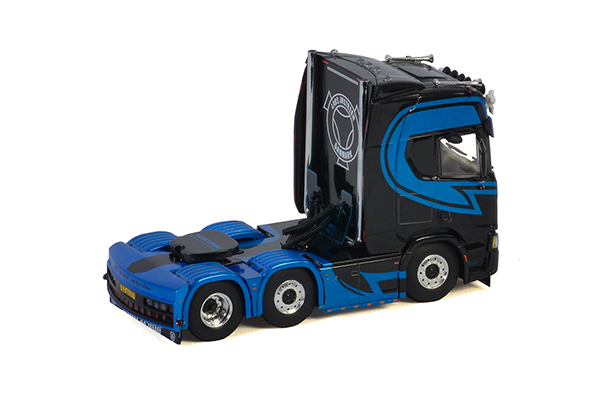 The cream-coloured interior looks stunning thanks to the great accentuation by the red lights. FL Buur was called in to install this interior. Simmelkaer Autolak is the paint shop that gave this model its elegant black colour. Lars himself had the idea for this truck, and together with his son Mads, he further expanded on and created it.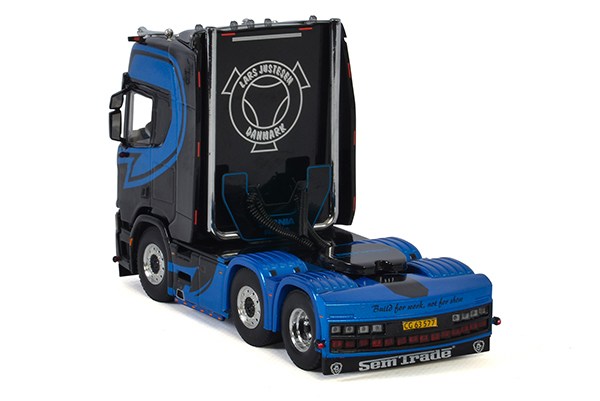 Lars Justesen Transport is a company that has been in existence for twelve years, and started out with a Volvo FH12. Lars currently has ten trucks, each with its own trailer. With this beautiful fleet, they transport shipments for their regular customers at home and abroad.
You may know Lars Justesen Transport from a model produced previously, the Scania Streamline Topline (01-2266). We are therefore grateful to Lars Justesen for his trust and this new assignment.
« Back to the overview