DAF Euro 6 Comfort Cab
2 February 2021
DAF Euro 6 Comfort Cab
The standard sleeper cab, without raised roof, is undergoing a fantastic revival and that old school look is now an indispensable feature on the open roads and at truck shows. We're also seeing increasing use of the 'standard' sleeper cab as the basis for beautiful trucks.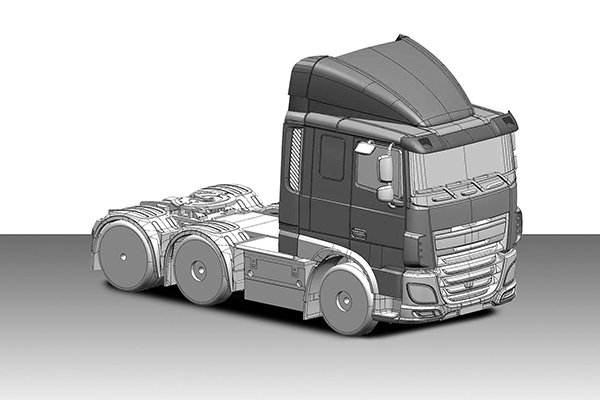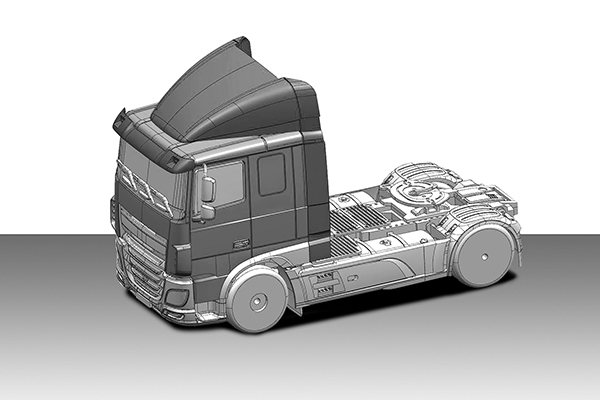 Until now, the current Euro-6 DAF generation had just three cab versions at WSI – the Space Cab, Super Space Cab with sky lights, and a Super Space Cap without sky lights.
After repeated requests from our regular customers and partners, we are pleased to be able to add the Comfort Cab to the range.
Working with our trusted partners, we've been able to fill up the order book nicely with a divergent range of models, including beautiful Old School tractor units, which are currently being planned. But developments won't stop there. You can also look forward to rugged tippers and hooklift combinations.
Want another sneak preview? Oh, why not? Some of the road construction vehicles will also enjoy another novelty in the form of wide-spread tandem bogies, legally increasing the payload on public roads from 18 to 23 tonnes on the rear axles.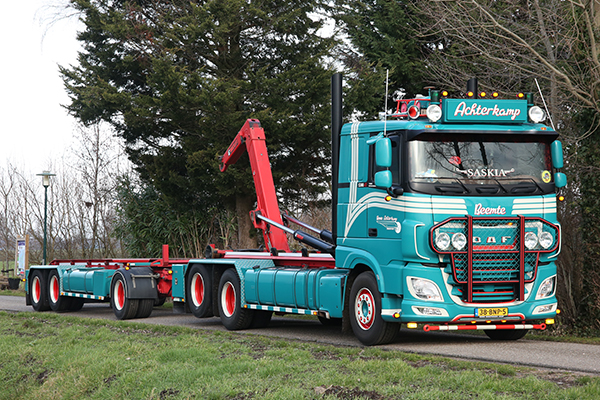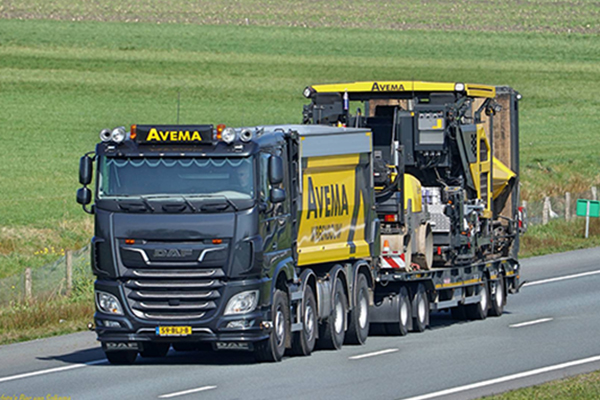 In addition to the normal version, we have also added an 'English' sun visor to the range of accessories. Fenders and a spoiler kit are also obvious additions to the range. This competes the current DAF generation at WSI, and I can't tell you how excited we've all been when viewing the artwork for the initial orders.
The first working drawings will soon be approved, we'll then be able to give your more information about the first model series that can be ordered. Perhaps the photographs here are something that you can go by...?
Van Hooft
Ginaf G6 5250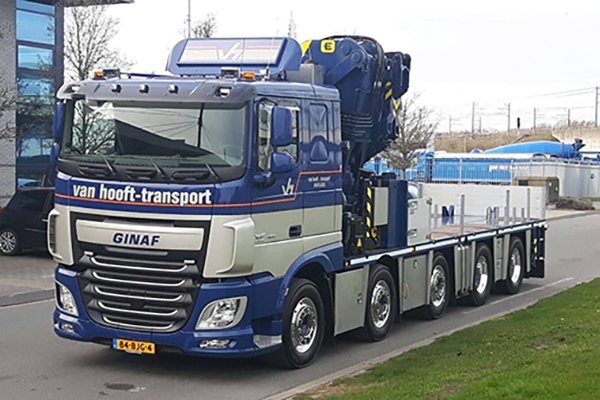 Van Hooft
Ginaf G6 5250
W. Neidhöfer
DAF Euro 6 Comfort Cab
Heinrichs
DAF Euro 6 Comfort Cab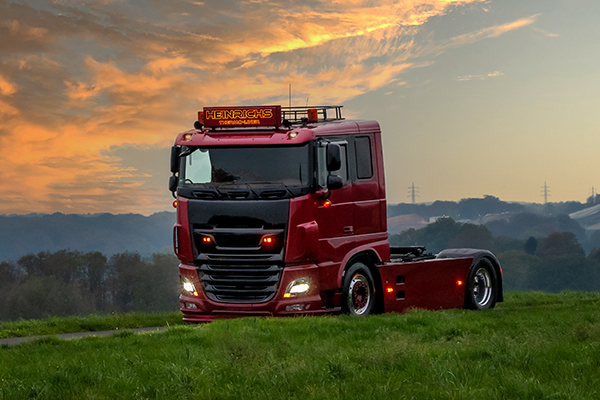 Peda Lines
DAF Euro 6 Comfort Cab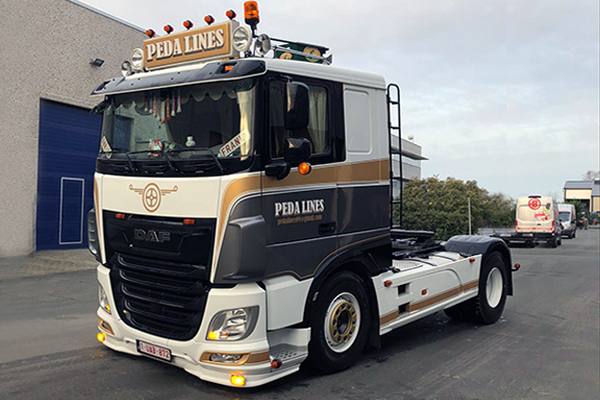 « Back to the overview