BLACK FRIDAY DEALS
20 November 2020
BLACK FRIDAY DEALS!
Next weekend there will be a black friday sale in our Shop in Woudenberg, there will be discounts up to 50%. Because of this our shop will be open on Friday and Saturday.
Are you interested in shopping during the Black Friday days? Call 033 286 7905 or email order@wsi-models.com to schedule an appointment.
You are welcome on both days! Be there because GONE = GONE!
Open:
Friday 27 november from 13.00 till 16.00
Saturday 28 november from 10.00 till 16.00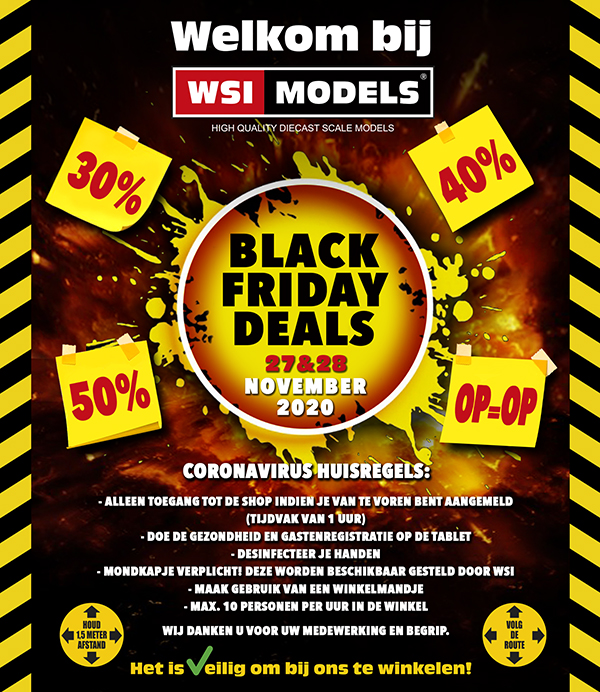 « Back to the overview